Problems with Google Classroom
If when you try to sign into your Google Classroom it is asking for a code it most likely means you are signed in as another person. Look to the top right hand corner of the page where you should see a letter inside a coloured circle. Click on this letter and choose ADD ANOTHER ACCOUNT. Now re-enter your child's google signin details. Please see the attached images which may help.


After your child has signed in, refresh the page and you should now see their classroom(s).
Please email the school if you continue to have problems. help@cedars.hounslow.sch.uk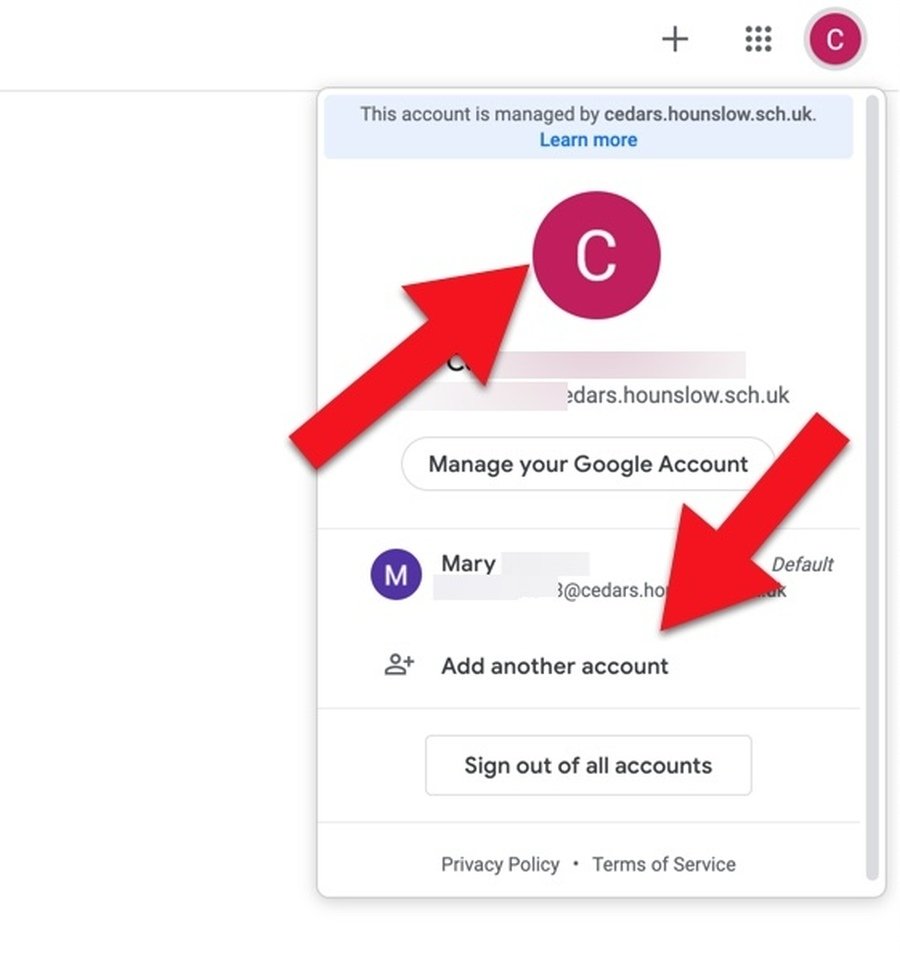 High Street, Cranford TW5 9RU
0208 230 0015
help@cedars.hounslow.sch.uk or office@cedars.hounslow.sch.uk